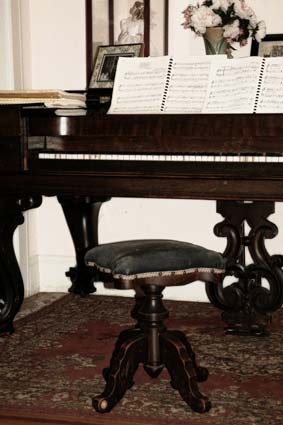 Antique Piano

Everyone has something they love. It could be a place, a hobby,
even a pet. You get a feeling that you love, something that you can't live
without. For me it is playing the piano. It is one of those things that your
mom tells you to stop and have dinner, but you don't listen. I love that
feeling.
I've played many songs on the piano. I have two books full of
them. Once you get the tune to the song that you are playing you don't
want to stop. You just keep playing the song over and over again. I
have gotten that feeling many times. Two of my favorite songs to play
are Fur Elise and Nocturne. Fur Elise is written by Beethoven. He is my
favorite composer. Nocturne is slow and soft. My advice is keep doing
what you love.
Thank you for reading my blog

Grand Piano